Affectionate Common Marmoset Babies For Adoption(757) 716-1693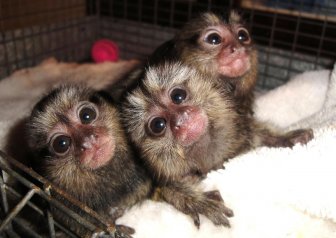 Published Date : Nov 15
Location : New Mexico » Albuquerque, NM
(757) 716-1693
Posted by : josha
Contact Number : 7577161693
Age : Baby
Sex : Both
Seller Type : Private Party
Description : We have baby Common Marmosets available for immediate pickup.They are 11 weeks old and very tame and friendly and affectionate.We are a USDA licensed facility as well as Florida Fish & Wildlife approved. Our babies are well socialized and handled daily,this makes for a well adjusted tame pet. As you will see we run a fastidiously clean and well organized facility.We welcome your questions and encourage you to call for an appointment to see our adorable babies. we will take time to educate you and orient you to your new pets needs and care.We have any accessory you would possibly need available on day of purchase , TEXT (757) 716-1693 Email : keithpetterson2000@gmail.com ........for more pictures and details
Related Pets Ads in Albuquerque, NM

We are specialized in offer of fertile eggs, DNA testing and Incubation for transportation of fresh laid and fertile species of parrot eggs , all our eggs are collected from very healthy birds in our botanic Aviary , candle tested and 100% confirmed...

Botanic Garden Aviary has become a paradise for exotic birds mostly parrot's species which are fast becoming pet companions of most families. We took time to captive rear different species of parrot birds back at the Botanic Garden as a proper means...

We have 2 male pomeranian puppies for sale for $500 each. Now taking deposits to hold the puppy of your choice. They will all come with age appropriate shots,puppy pack, sample of food, worming, registration and health guarantee.